Falls are often a marker of immobility, frailty, and chronic health impairment in older adults. As we age, it's common to worry about not being able to get around as well as we once did. Mobility is essential to living independently and maintaining our quality of life. Hence, caregivers in California often help seniors with daily tasks and exercises to improve their mobility.
As a provider of skilled nursing in California, we will share helpful tips to help seniors maintain their mobility during the golden years:
Engage in daily exercise.

Engaging in the right exercises can help seniors improve their balance, stability, and endurance. Low-impact exercises like walking, yoga, and chair exercises can help improve cardiovascular health, alleviate joint pain, and promote bone health. Daily exercise not only enhances mobility but also boosts immunity.

Practice correct posture.

As we get older, it becomes increasingly important to practice correct posture. Keeping the spine in a neutral position helps maintain strength and mobility. Correct posture protects the neck and back muscles to prevent joint damage and back pain.

Ensure proper nutrition.

A balanced diet fuels our bodies and enables us to stay active. By having a balanced diet, seniors can manage existing symptoms and have enough energy to live full, independent lives. A provider of home care in California can help seniors with meal preparation and exercise to maintain mobility during their golden years.
We at California Seniors Care (CSC) offer personalized, compassionate home health care in Campbell, California. From personal care to companionship, get in touch with us to inquire about our care services.
Disclaimer
Blogs, content and other media uploaded online are for informational purposes only. Contents on this website should not be considered medical advice. Readers are strongly encouraged to visit their physician for health-related issues.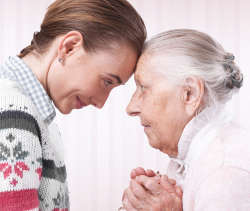 Latest posts by California Senior Care
(see all)