Entrusting the care of a loved one to others is a tough decision. Often, family members are hesitant grappling with worries about whether a potential caregiver can meet their loved one's needs. We understand your concerns, which is why we at California Seniors Care (CSC) have set out to increase your awareness of what you should look for when seeking caregivers in California.
For your guidance, here are the top qualities that experienced providers of elderly care in California must possess:
Compassion and Empathy

A caregiver should genuinely care for the well-being of the senior they are looking after. Compassion and empathy can help them understand the emotions and needs of the care recipient and provide support accordingly.

Relevant Experience and Training

The importance of guaranteeing a caregiver's experience and expertise in the field cannot be overstated. Experience enables them to navigate diverse situations confidently, while specialized training proves crucial for managing conditions such as dementia or unique care requirements.

Reliability and Dependability

These qualities are paramount to ensuring caregivers can fulfill their responsibilities effectively. These hold particular significance in adhering to medication schedules, meal times, and other routine tasks.

Effective Communication Skills

Effective communication is essential for understanding the needs and preferences of care recipients. Additionally, it serves a vital function in keeping family members, healthcare professionals, respite care providers, and all involved in an individual's care updated and well-informed of their health status.
If it's top-notch senior care in Campbell, California, you are after, look no further. Dial us now!
Disclaimer
Blogs, content and other media uploaded online are for informational purposes only. Contents on this website should not be considered medical advice. Readers are strongly encouraged to visit their physician for health-related issues.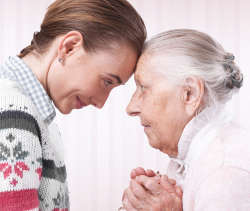 Latest posts by California Senior Care
(see all)