Gaining access to suitable support and supervision can mean the difference between a positive or negative quality of life for aging individuals. For this reason, family members must put increased efforts into determining whether the senior care provider they eventually opt for is of superior quality. Don't know where or perhaps how to start? California Seniors Care (CSC), a leading home health care in San Jose, California, is here to lend you a hand!
Below are a few of the many essential questions that we, your dependable home care in California, advise you to ask:
What types of senior care services do you offer?Understanding the range of services available helps you ensure a certain provider can meet your loved one's specific needs. This could include options like specialized care, companionship, or personal care in California.
What qualifications and training do your caregivers undergo?Trained and experienced caregivers are essential for delivering proper care for your elderly loved ones. This is especially true for seniors with dementia. As such, you must choose providers that invest in their staff's continuous training and professional development
How do you develop care plans for each care recipient?Personalized care plans ensure that your loved one's unique needs, preferences, and medical conditions are addressed adequately. Inquiring about this matter can help you to make a well-informed decision.
You can obtain all these and more with us. For inquiries about our array of services, such as respite care services, please don't hesitate to reach out to us!
Disclaimer
Blogs, content and other media uploaded online are for informational purposes only. Contents on this website should not be considered medical advice. Readers are strongly encouraged to visit their physician for health-related issues.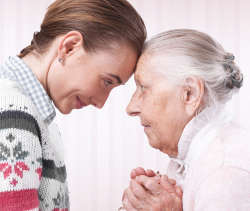 Latest posts by California Senior Care
(see all)