Deciding on senior care in Campbell, California, is a significant step in ensuring the well-being of your elderly loved ones. As you contemplate, it is crucial to recognize the signs that indicate the need for support. Here are some:
Your loved one struggles with daily tasks

One indicator that it might be time for home care is difficulty with daily tasks. If you notice a loved one struggling to manage meals, household chores, or personal care in California, it might be an appropriate time to consider seeking professional support.

Has increasing medical needs

Changes in medical needs are also a key consideration for elderly care in California. If your loved one requires frequent healthcare assistance, home care services can offer the necessary help while ensuring a reliable routine.

Has decreasing overall health

Reliable health care in California becomes essential when you observe a decline in your loved one's overall health. If they have chronic conditions that require consistent monitoring and support, home care can provide the attention and care needed to maintain their well-being.

Has become lonely and isolated

Another sign that it's time for senior care is isolation. If your loved one is becoming increasingly socially withdrawn, caregivers can offer companionship and emotional support. This not only improves their mental well-being but also enhances their overall quality of life.
Recognizing the signs of the need for medical support in California is crucial. From challenges with daily tasks to changes in medical needs, these indicators guide you in making informed decisions. So, ensure that your loved ones receive the attention and care they deserve and that their well-being and happiness are promoted. Call California Seniors Care (CSC) anytime!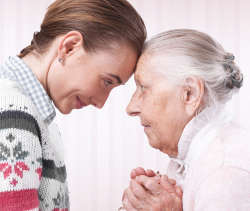 Latest posts by California Senior Care
(see all)