Seniors are more susceptible to cardiovascular diseases due to aging, lifestyle practices, and the cumulative effects of other health conditions. One of the many effective strategies against these is adopting a heart-healthy diet. Do you require a tip or two on this? We at California Seniors Care (CSC), proven experts in senior care in Campbell, California, are at your service!
At our company, we do everything we can to deliver high-quality elderly care in California. We aim to achieve this via our services and by disseminating tidbits enabling seniors to boost their health and wellness. Here are the steps you can take to attain a heart-healthy diet:
Choose Nutrient-Dense Foods

Opt for whole, minimally processed foods rich in essential nutrients as they can lower cholesterol levels, reduce blood pressure, and prevent oxidative stress and inflammation linked to heart disease.

Limit Saturated and Trans Fats

Reduce intake of saturated fats and avoid trans fats, for their combined effects can lead to restricted blood flow, arterial damage, and an elevated risk of cardiovascular diseases. Our caregivers in California can help you if you require support in this area.

Reduce Sodium Intake

Limit sodium intake; excessive sodium consumption can be detrimental in that it can lead to hypertension, fluid retention, and an increase in blood volume. All of which put additional strain on the heart, potentially leading to an enlargement of the heart muscle and increasing the risk of heart failure.
If you would like to avail of our array of services, such as skilled nursing in California, get in touch with us today!
Disclaimer
Blogs, content and other media uploaded online are for informational purposes only. Contents on this website should not be considered medical advice. Readers are strongly encouraged to visit their physician for health-related issues.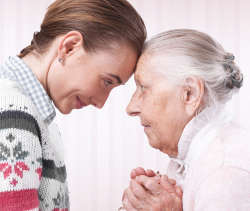 Latest posts by California Senior Care
(see all)