For many seniors, the desire to age in the comfort of their own homes is strong. However, as they face challenges with daily activities or require assistance with health-related needs, finding reliable health care in California becomes essential. Making the right choice not only ensures their safety and well-being but also has a profound positive impact on their overall health.
One key aspect of selecting the right provider of elderly care in California is personalized care. Each senior has unique needs and preferences, and a reputable home care provider will tailor their services accordingly. Whether it's assistance with personal care, medication management, or mobility support, a personalized approach promotes independence, dignity, and better overall health outcomes.
Additionally, the expertise and qualifications of the home care provider are crucial factors. Professional caregivers with proper training and experience can effectively manage seniors' health conditions, monitor vital signs, and provide appropriate care. This expertise helps prevent complications, identify potential health issues early on, and ensure seniors receive the necessary support to maintain their health and well-being.
Another significant benefit of reputable senior care in Campbell, California is companionship and social engagement. Loneliness and isolation are common challenges faced by seniors, which can have detrimental effects on their mental and physical health. A compassionate caregiver becomes a trusted companion, offering social interaction, conversation, and emotional support. This companionship reduces the risk of depression, enhances cognitive function, and promotes overall happiness and well-being.
A reliable home care provider ensures seniors receive consistent support, establishes routines, adheres to medication schedules, and reduces stress, providing peace of mind for both seniors and their families.
Interested? Get in touch with California Seniors Care (CSC) to experience the same! Contact our caregivers in California at 408-429-8665.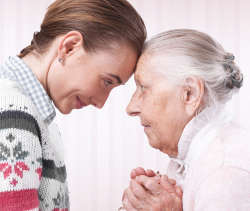 Latest posts by California Senior Care
(see all)