Hospice is a concept of care that puts an emphasis on improving the quality of life of individuals with a life expectancy of six months or less. However, many are surprised to learn that hospice is available for weeks and even months of care. Hospice offers numerous benefits, especially for individuals who need around-the-clock supervision and assistance.
As a leading provider of home health care in Campbell, California, we will discuss the benefits of early admission to hospice:
Better quality of life

Hospice focuses on the individual's overall well-being and this includes their physical, mental, spiritual, and emotional health. Receiving hospice and medical support in California early means that your loved one can experience a better quality of life. This lessens stress and promotes comfort during the final months of life.

Fewer ICU admissions

Hospice grants high-quality care which means fewer hospital admissions where the patient is admitted in a state of crisis.

Access to medical equipment

Hospice includes the provision of medical equipment and supplies. This may entail a wheelchair, hospital bed, or commode, so caregivers in California can better manage your loved one's needs at home.

Pain and symptom control

When a hospice team is able to spend more time with a patient, they have the time to provide individualized management of their symptoms. This allows them to adjust their medications over time to ensure your loved one experiences as much comfort and relief as possible.
California Seniors Care (CSC) is your trusted provider of quality home care in California. We offer specialized care services that include hospice, dialysis supervision, stroke rehab, and more. Contact us to discuss your care needs.
Disclaimer
Blogs, content and other media uploaded online are for informational purposes only. Contents on this website should not be considered medical advice. Readers are strongly encouraged to visit their physician for health-related issues.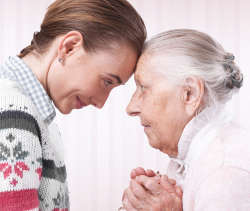 Latest posts by California Senior Care
(see all)