High blood pressure is a common condition among aging adults. Also called hypertension, this condition often displays few symptoms. However, it can lead to health complications like kidney disease, stroke, and heart disease. In addition to receiving senior care in Campbell, California, there are ways seniors can reduce the risk of hypertension.
As a provider of elderly care in California, we have gathered effective strategies to prevent hypertension in seniors:
Maintain a healthy weight.

To maintain a healthy weight, seniors should eat a balanced diet and get enough exercise. Regular exercise strengthens the heart and enables the heart to pump blood efficiently to reduce blood pressure. Moreover, a balanced diet should consist of whole grains, fruits, vegetables, healthy fats, and lean meats.

Get enough good-quality sleep.

Sleep is vital for stress reduction and maintaining good health. Seniors can get better sleep by establishing a sleep routine and schedule. The bedroom should be kept at a comfortable temperature and dim lighting should be used in the evenings as seniors prepare for bed.

Learn to manage stress.

Financial issues, health concerns, and family drama can increase stress. Engaging in hobbies, practicing relaxation techniques, and talking with a mental health provider can help seniors manage stress. Caregivers can also provide respite care to take some of the stress of everyday living.
California Seniors Care (CSC) is your reliable provider of personalized and compassionate in-home care services. From transportation care to personal care in California, we offer a wide range of services to help you age comfortably in place. Contact us to learn more.
Disclaimer
Blogs, content and other media uploaded online are for informational purposes only. Contents on this website should not be considered medical advice. Readers are strongly encouraged to visit their physician for health-related issues.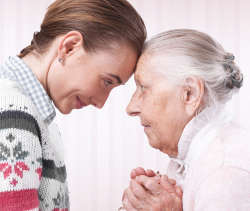 Latest posts by California Senior Care
(see all)