Aging adults diagnosed with kidney disease may require regular dialysis treatments. Dialysis is a process that manually filters blood to remove harmful toxins and can be a life-saving treatment for seniors with kidney disease. However, treatment can cause symptoms that affect one's quality of life. Hence, many turn to home care in California to help look after their senior loved one's needs.
As an established provider of home health care in Campbell, California, we will share tips to help aging adults cope with the common symptoms of dialysis:
Nausea

Nausea is a side effect of both dialysis treatment and kidney disease. Nausea often comes hand-in-hand with low blood pressure and vomiting as well. Seniors should speak to their healthcare provider regarding any over-the-counter or prescription anti-nausea medicine they can safely take.

Low Blood Pressure

Low blood pressure is a common symptom among dialysis patients. To maintain healthy blood pressure, seniors need to stay hydrated and avoid foods that are rich in sodium which may cause excess water retention.

Muscle Cramping

Muscle cramping that is associated with kidney dialysis can be painful. To address cramping, seniors need to stretch often and perform light exercises to relax the muscles. Heating pads also improve circulation and reduce pain.

Dry, Itchy Skin

Dry skin is another common symptom, especially during winter. To ease symptoms, a caregiver can provide personal care in California. Caregivers can keep the skin moisturized with non-irritating and fragrance-free lotions.
We at California Seniors Care (CSC) offer personalized specialized care services to help seniors cope with dialysis, Parkinson's disease, Alzheimer's, and similar health conditions. To learn more about arranging skilled nursing in California, get in touch with us.
Disclaimer
Blogs, content and other media uploaded online are for informational purposes only. Contents on this website should not be considered medical advice. Readers are strongly encouraged to visit their physician for health-related issues.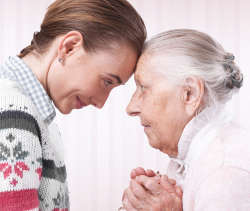 Latest posts by California Senior Care
(see all)