One of the many wonderful parts of retirement is the amount of free time available to seniors. This provides the opportunity to indulge in hobbies that provide fulfillment. Hobbies not only reduce stress but they can also be great ways for seniors to stay mentally and physically fit.
As a provider of home health care in Campbell, California, we will share engaging hobbies for seniors:
Creative Arts

Creating art is a popular hobby. For seniors, it's a fantastic way to spend their leisure time. Painting, knitting, and sketching are different forms of art that allow seniors to express themselves. For seniors with dementia, creative hobbies can help them cope with anxiety and frustration, as well as memory loss.

Birdwatching

Birdwatching is another common hobby among seniors that can be incredibly soothing and calming. Spending time in nature can be very therapeutic while keeping the mind and body alert. Seniors can purchase a bird identification book and even a camera for their birdwatching adventures.

Yoga

Yoga combines strengthening postures and stretching with slow, steady breathing. This promotes relaxation and stress reduction. Seniors can even join yoga classes to provide an avenue for social interaction.

Volunteering

Volunteering can be highly beneficial to seniors' well-being. It provides an opportunity to stay socially connected and apply their lifelong skills and talents to a good cause. Volunteering is also a way to give back to the community.
Still looking for a reliable agency offering home care in California?
California Seniors Care (CSC) is a reputable provider of tailored and high-quality home health services. Whether your senior loved one needs companionship or personal care in California, you can rely on us for your care needs. Feel free to reach out to us.
Disclaimer
Blogs, content and other media uploaded online are for informational purposes only. Contents on this website should not be considered medical advice. Readers are strongly encouraged to visit their physician for health-related issues.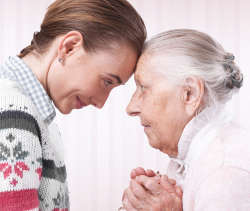 Latest posts by California Senior Care
(see all)