When it comes to aging gracefully and maintaining a high quality of life, personalized care makes all the difference. At California Seniors Care (CSC), that's possible!
Your Needs Come First

Our home health care in Campbell, California, offers seniors the comfort and familiarity of their own surroundings while receiving tailored assistance. Unlike one-size-fits-all solutions, we take into account individual needs, preferences, and routines.

We Align Our Service to Your Needs

Our home care in California takes on a new meaning of personalized care with our meticulous care planning. Seniors deserve care that aligns with their unique requirements, and that's exactly what we aim to provide. Whether it's assistance with daily tasks, companionship, medication reminders, or something else, we can shape our services to meet the senior's needs while promoting their autonomy.

We Provide Holistic Care

Our caregivers in California play a vital role in delivering this personalized care experience. Our dedicated professionals not only offer physical support but also form meaningful connections with seniors. They become companions who emotionally support and engage clients in activities that stimulate the mind and body. Through these activities, we help clients achieve a more fulfilling life.
Getting your well-deserved reliable health care in California goes hand in hand with personalized care, and with us, we guarantee that seniors receive consistent and dependable support. This reliability extends to families as well, offering them peace of mind knowing their loved ones are in capable and caring hands.
Embrace the benefits of personalized care and embark on a journey of aging with dignity and joy with the right provider. Call us!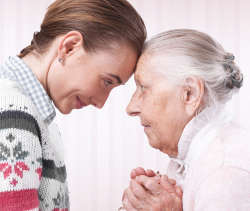 Latest posts by California Senior Care
(see all)