Anyone who has spent time with a friendly dog or heard the soft rumble of a cat's purr knows that animal companions can have a powerful positive impact on people. Having a pet companion at home brings numerous health benefits to seniors. Hence, many providers of elderly care in California provide pet therapy.
Physical Benefits of Pet Therapy

Pet therapy can encourage seniors to stay active, which increases their levels of exercise and improves their mobility. This helps lower their blood pressure and improves their ability to perform everyday tasks. Having a more active lifestyle can reduce the risk of depression, as well as lower stress and anxiety levels.

Emotional Benefits of Pet Therapy

Having a pet can lessen anxiety and reduce feelings of loneliness. Taking care of a pet can build seniors' confidence and self-esteem while improving their social skills. Pet therapy can also help seniors stay socially connected with their neighbors by encouraging them to go for daily walks with their pets.

Mental Benefits of Pet Therapy

In addition to receiving senior care in Campbell, California, seniors can improve their mental health through pet therapy. Pet therapy is particularly helpful for seniors experiencing memory loss or other forms of cognitive impairment. Pet therapy provides mental stimulation while improving one's sense of purpose and meaning.
Are you looking for quality respite care to help look after your elderly loved one?
California Seniors Care (CSC) is a trusted home health provider composed of trained and compassionate caregivers in California. If your senior parent or loved one needs help coping with a chronic illness or their daily needs, we are here to help. Set an appointment with us to develop a comprehensive care plan for your loved one.
Disclaimer
Blogs, content and other media uploaded online are for informational purposes only. Contents on this website should not be considered medical advice. Readers are strongly encouraged to visit their physician for health-related issues.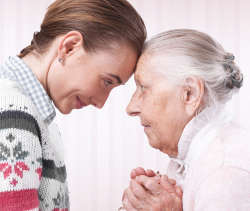 Latest posts by California Senior Care
(see all)