Dealing with chronic conditions can be challenging, but our home health care in Campbell, California, provides a supportive solution. For seniors dealing with chronic conditions, this means receiving the necessary care without drastically changing their lives. Here's a quick guide to help you if you're considering home care.
Step 1: Seek a reliable home care provider.

Home care in California transforms the way we address health challenges right where one is most comfortable: home. It takes a holistic approach to managing chronic conditions, and we are all about enhancing your well-being.

We provide personalized care plans designed to address individual needs. In addition, we incorporate personal care in California to promote clients' comfort, dignity, and sense of independence.

Step 2: Stay committed to a healthy lifestyle.

Seniors dealing with chronic conditions often require consistent medical support in California. Our services provide access to skilled professionals who can monitor health conditions, help with medication adherence through reminders, and provide necessary assistance with daily tasks. These eliminate the need for frequent trips to medical facilities, reducing stress and enhancing the quality of life.

Never forget to maintain emotional and mental health.

Beyond the physical health aspect of managing chronic conditions, seniors must also prioritize emotional and mental well-being. We offer companionship and emotional support, which are crucial elements in this goal. Seniors receive not only medical assistance, but also a sense of connection and understanding that contributes to their overall wellness.
Seniors can face chronic conditions with the right balance of professional expertise and compassionate care. If you are seeking home care services, call California Seniors Care (CSC) today.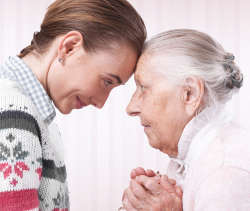 Latest posts by California Senior Care
(see all)