According to a survey conducted by the American Association of Retired Persons (AARP), 76% of older adults in the U.S. prefer to remain in their current residence. As we age, however, we face many challenges to our health and ability to take care of ourselves. To help bridge the gap, home care providers like California Seniors Care (CSC) offer in-home elderly care to support healthy aging at home.
When your aging loved ones are struggling with their daily activities, it may be best to bring in-home care. Hence, you need to learn the best way to introduce a discussion about receiving senior care in California.
Here are tips that may help:
Start an open conversation.Choose the right time to start an open discussion about receiving senior care. Finding the right time, mood, and place to bring up the topic increases the chances of your loved one receiving the news well. This is also the perfect opportunity to bring up your concerns about their health and safety.
Highlight the benefits of home care.When talking about receiving home care, make sure to highlight its benefits. Discuss how it benefits both of you and how it can assist with tasks that they have a hard time with. You can also ask about their needs to determine which areas they need help with the most.
Seek help from their doctor.Your aging parents trust and respect their physicians. By seeking their help, you can help convince them about the benefits of home care if they are adamant. An unbiased third party's recommendation may be the nudge they need to steer in the right direction.
To learn more about receiving home care in Campbell, California, set an appointment with us today.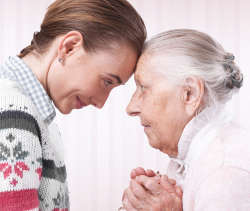 Latest posts by California Senior Care
(see all)