Maintaining personal care is an essential aspect of our well-being, but for some individuals, it can become challenging due to various circumstances. This is where personalized personal care in California services plays a vital role in promoting independence and preserving dignity.
Personal care services encompass a range of crucial aspects that contribute to an individual's overall well-being. One fundamental element is grooming. Assistance with grooming activities such as bathing, hair care, and dressing not only ensures cleanliness but also fosters a sense of self-esteem and confidence. By providing support in this area, personalized personal care services help individuals maintain their appearance and feel their best.
Hygiene is another significant aspect of personal care. Proper hygiene practices, including oral care, skin care, and toileting, are essential for both physical health and mental well-being. Our caregivers in California ensure individuals receive the necessary assistance, promoting cleanliness and preventing infections or discomfort. By upholding hygiene standards, these services enable individuals to maintain their dignity and sense of self.
Medication management is a critical component of personal care services as part of our medical support in California, particularly for individuals with chronic illnesses or complex medication regimens. Personal care providers help with medication reminders, organizing pill boxes, and ensuring the correct dosage is administered. This support fosters independence by allowing individuals to manage their health effectively and adhere to prescribed treatments.
Assistance with daily activities is a fundamental aspect of personalized personal care. Tasks like meal preparation, light housekeeping, and mobility support enable individuals to maintain a comfortable and functional living environment. By receiving assistance in these areas, individuals can continue to lead independent lives while focusing on their well-being and other activities they enjoy.
Get in touch with California Seniors Care (CSC) for quality senior care in Campbell, California, today!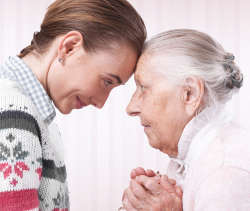 Latest posts by California Senior Care
(see all)