Navigating senior care in Campbell, California, can be a transformative journey for both seniors and their families. But, the wide range of home care may be daunting to look at for the first timers. Here is a basic guide to help you as you begin your journey.
Skilled Nursing

Skilled nursing in California brings professional medical expertise directly to seniors' homes. From wound care to medication management, these skilled professionals offer comprehensive care that's tailored to the senior's health conditions and requirements.

Companionship

Caregivers in California extend beyond physical assistance. They become companions, offering emotional support and creating an environment that fosters well-being. With their attentive presence, caregivers contribute to seniors' overall quality of life and emotional fulfillment.

Medication Reminders

Medical support in California is a vital component of elderly care services, and medication reminders are one of the ways of achieving it. Seniors receive help with remembering medications, schedules, doses, and other important medical-related appointments. This kind of support enables seniors to address their health needs in a familiar and comfortable setting.
Elderly care in California encompasses a holistic approach that combines medical and personal support. But one thing is for sure: we emphasize maintaining seniors' dignity, independence, and overall happiness.
If you need help with understanding any of our services, please do not hesitate to call California Seniors Care (CSC) for further information today.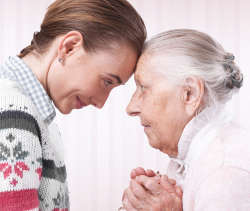 Latest posts by California Senior Care
(see all)